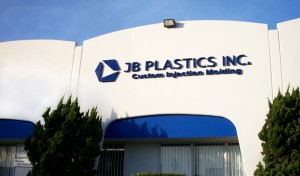 At JB Plastics we offer comprehensive injection molding services that provides our customers with a single point of accountability to meet their quality, packaging and delivery standards and goals. JB Plastic's engineers offer a project management approach and integrated services, ranging from tool design and material selection to final part production and assembly to packaging and delivery. We are proud to be your partner every step of the way as you bring your product to market.
At JB Plastics we can do:
High Volume Injection Molding
Product Assembly
Product Design
Decorating
Prototyping – 3D Printing
DFM (Design for Manufacturing)
Prototype Tooling
Project Management including

Mold Design
Mold Build
Mold sampling
Large scale production
Our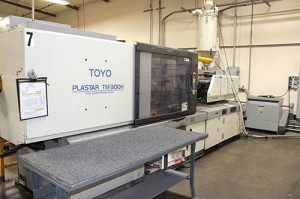 advanced plastic injection molding equipment can handle clamping forces from 90 to 300 tons with the flexibility to run molds as large as 28 x 28 inch footprint. We have the capacity to run high cavitation, demanding, high precision molds. We specialize in high production runs of 10,000 or more running our 8 Toyo Presses 3 shifts a day and up to 7 days a week.
Full Service Capabilities for Plastic Injection Molding include:
In-house mold repair and service
Secondary operations

Automation machines
Assembly

Quality Assurance
Packaging
Warehousing
Distribution
JB Plastics specializes in the manufacture of consumer products including caps & closures, electrical equipment, construction products, pest control plastic products, toys, containers and displays. From concept to market we will be your one-stop-shop for custom injection molding.
Comprehensive Injection Molding and Manufacturing Services offered by JB Plastics
Project Management
Tool design / DFM
Engineering
Material Selection
Tool Sourcing
Prototyping and Testing
Injection Molding
Decorating
Assembly
Contract Manufacturing
Quality Assurance
Packaging
Warehousing / Distribution / Shipping