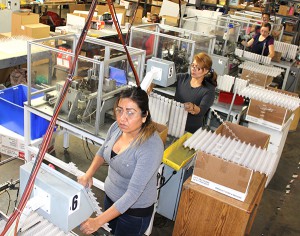 Many products require some work once they are removed from the mold before they can be sold. They will often need some sort of secondary operation to make them ready for retail. At JB Plastics we off a variety of secondary operations that make us your one stop shop for all manufacturing needs.

Secondary Operations include:
Sprue & Runner Trimming
Hole drilling
Assembly, both manual and automated
Packaging
Manual assembly includes mold inserts and part assembly. Our engineering team can also provide design for automated contract assembly solutions. These custom designed assembly machines can greatly increase the productivity of the product products process.